OVID YOUNG
Pianist, Organist, Composer, Conductor

One of the most versatile musicians before the concert public today, Ovid Young - pianist, organist, composer and conductor - has performed in virtually every sizable city in the USA as well as in England, Germany, Austria, France, Switzerland, The Czech Republic, Japan, South Korea, Russia, Canada, Denmark, India and the Caribbean. His nearly 7,000 concert appearances over the past three decades have placed him before hundreds of thousands of music lovers. Millions more have witnessed this veteran performer on television throughout America, Australia, Western Europe and the former Soviet Union.
As an organist, Dr. Young has played many of the largest and most interesting organs in America (among them the instruments at the Crystal Cathedral, the Meyerson Symphony Center in Dallas, the Coral Ridge Presbyterian Church of Fort Lauderdale, the US Air Force Academy Chapel and the famed Wanamaker Grand Court organ in Philadelphia) as well as numerous cathedral and church organs in Europe, most recently in a concert tour of Swiss and German instruments.
Ovid Young's orchestral appearances, in addition to a ten-year musical directorship of a Chicago-area symphony, include the English Chamber Orchestra, the English Symphony Orchestra, the Seoul (Korea) Philharmonic, the Bohuslav Martinu (Czech Republic) Philharmonic, the Danish Radio Symphony Orchestra, the Aarhus (Denmark) Symphony, the Florida Philharmonic and symphonies of Pittsburgh, Denver, Phoenix and Nashville - among many others.
His many compositions and arrangements are published by several American publishers. A composer of orchestral scores for several feature-length films, he is widely-remembered as the pianist-arranger-conductor for the prominent operatic singing duo of Robert Hale and Dean Wilder in more than 3000 performances on three continents and 15 albums of recorded music.
Mr. Young and his wife, Laura, are the parents of sons, Kirk and Erik, and reside in Bourbonnais, Illinois where Ovid is Artist-in-Residence in the College of Arts & Sciences at Olivet Nazarene University, a private Christian university 50 minutes south of downtown Chicago.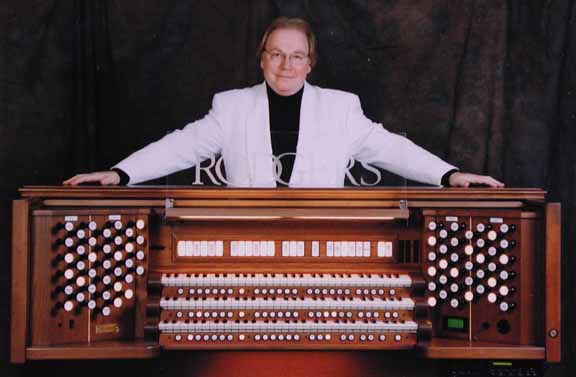 Ovid Young
Booking Information:
Nielson & Young's booking agent:
Larry Sparks Agency
2829 Parkview Drive
Thousand Oaks, CA 91362
(805) 493-2716
E-mail:Lsparksagy@aol.com