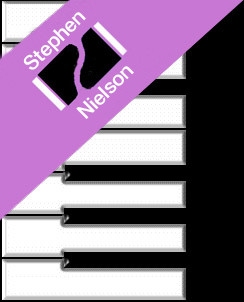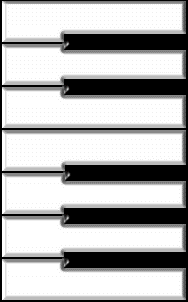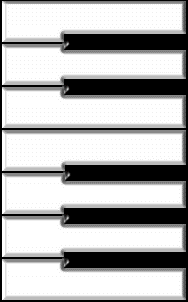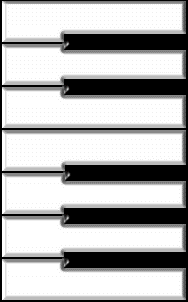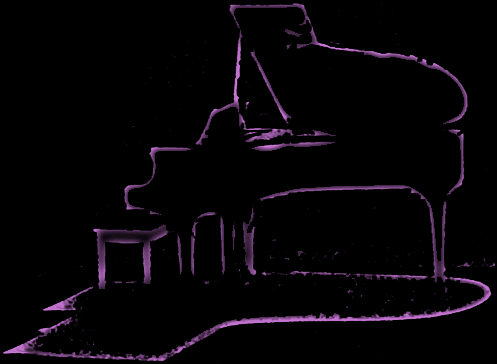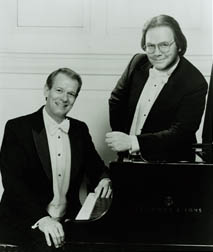 Welcome
to www.nielsonandyoung.com! We invite you to play our virtual piano and visit all the pages on our website.
For information on how to book Nielson & Young for a concert in your area, please visit How to Book a Concert.
To browse through a complete collection of Nielson & Young musical products, visit CDs, Tapes and Keyboard Collections.
Visit Biographies to learn more about the artists themselves.
Visit How to Order Online for an order form for Nielson & Young CDs, Tapes and Keyboard Collections.
To find out when the next Nielson & Young concert is scheduled in your area, go to the Concert Schedule.
Finally, to send an e-mail to Nielson & Young or to join our mailing list, visit How to Contact Us.

---
In loving memory of Ovid Young (1940-2014)
It is with great sadness we announce the passing of Ovid Young on August 24, 2014. On September 27, 2014 a special Memorial Concert was held at Olivet Nazarene University. The announcement for the concert is below and you may click on the image for access to the video of the concert. You will be blessed by the beautiful music and tributes to Ovid Young.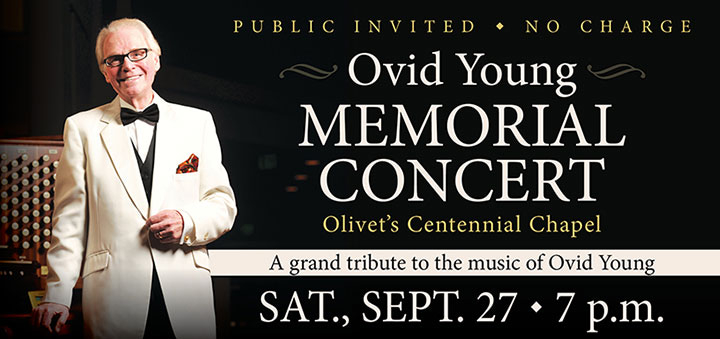 ---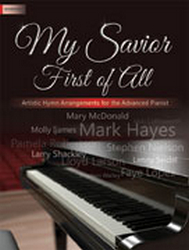 Click on book image to visit store.
My Savior First of All
A brand-new collection of advanced piano solo arrangements by outstanding pianists of our time! One of these arrangements is penned by Stephen Nielson, and is a powerful new arrangement of what has been called one of the greatest Christian hymns, "When I Survey the Wondrous Cross."
---

Click on CD image to visit store. Romantic Interlude available now from Nielson & Young!
Stephen Nielson and Ovid Young proudly present their enchanting recording of romantic classics, featuring their peerless duo-piano interpretations of the music of romance, reverie and the musical theater. For cherishing, and for a romantic adventure, this is truly one-of-a-kind!


Ovid Young and Stephen Nielson
Booking Information:
Nielson & Young's booking agent:
The Larry Sparks Agency
2639 Lavery Court, Suite 5
Newbury Park, CA 91320
Ph: (805) 499-4306
Fax:(805) 499-1570
E-mail:Lsparksagy@aol.com