NIELSON & YOUNG

After more than three decades of musical collaboration that continues to take them around the world, duo-pianists Stephen Nielson and Ovid Young are veterans of more than 3,500 concerts in a fascinating array of venues. Those performance sites have ranged from Copenhagen, Denmark's Tivoli Concert Hall; Toronto, Canada's Roy Thompson Hall; Madras, India's Academy of Music; Moscow, Russia's Kremlin and Tchaikovsky Hall; Oberammergau, Germany's Passionspiel Theatre; Bern, Switzerland's Konzerthaus; and Dallas, Texas' Meyerson Symphony Center. Nielson & Young have been hosted for concerts at many hundreds of churches and universities, appearing by themselves or with symphony orchestras from coast to coast in the United States and abroad.

On the artistic staff of the International Church Music Festival since 1985, Ovid and Stephen have been active church music leaders in addition to having held appointments as university professors in California, Illinois, Texas and Indiana. Individually and jointly, they are widely-published composers of music for solo and multiple keyboards, choir and orchestra. Nielson & Young's extensive discography includes many recordings from the classical repertoire as well as from the ever-expanding output of their signature hymn-tune arrangements, many of which settings are for two pianos and orchestra.

Nielson & Young are Steinway artists.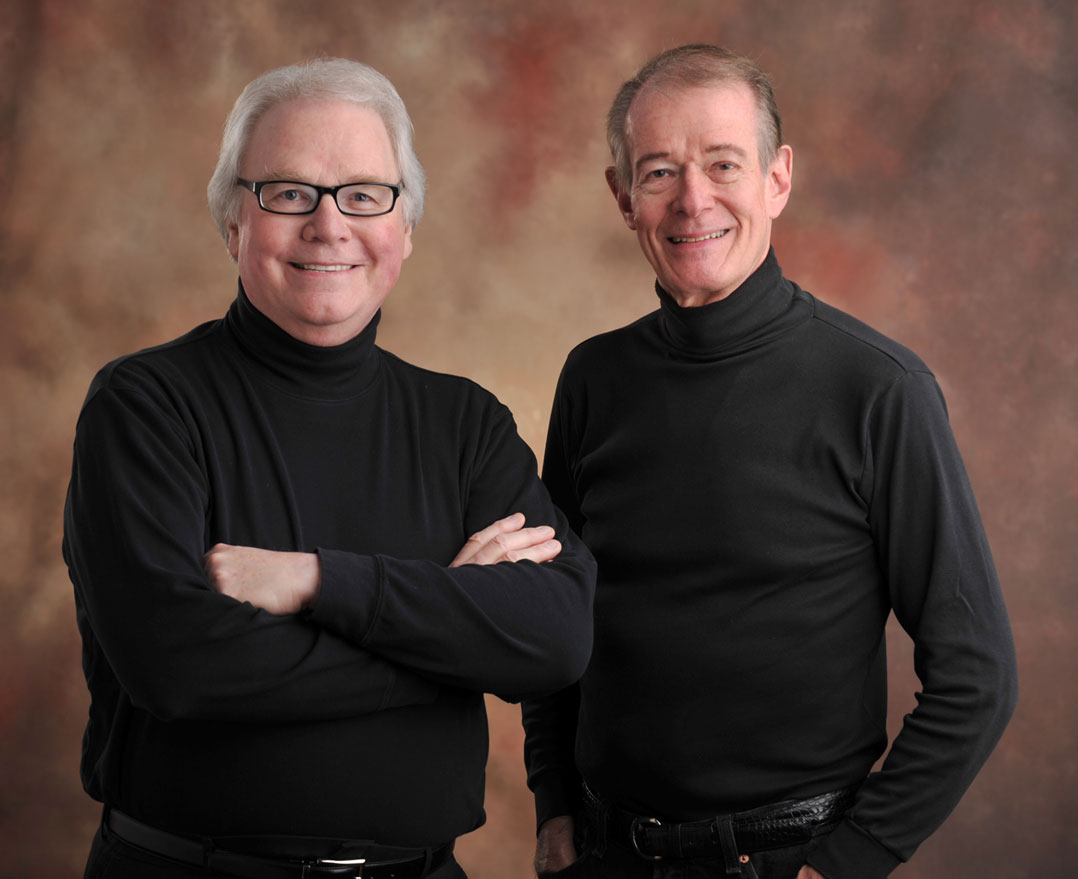 Ovid Young & Stephen Nielson
To learn more about the
individual artists, click here: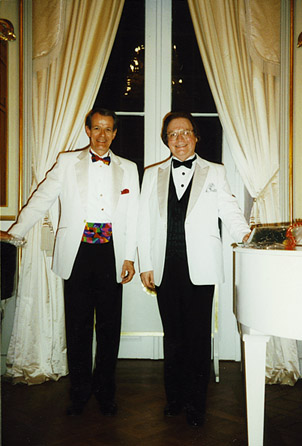 Barockschloss Rammenau, Germany
Booking Information:
Nielson & Young's booking agent:
Larry Sparks Agency
2829 Parkview Drive
Thousand Oaks, CA 91362
(805) 493-2716
E-mail: Lsparksagy@aol.com